Film Power Production International was founded in Taiwan in 1994 and set up its overseas branch in Shanghai in 1999. Engaged in filming and making all types of videos including TV commercials, corporate image videos, online videos, etc., Film Power serves a wide range of participants in industries including automobiles, electrical appliances, daily chemicals, food, etc. and has broad experience producing high quality commercials. Film Power has partnered with production companies from Japan, America, Australia, Europe, Central America and other countries and regions to improve the production technology and promote personnel exchanges. With abundant production resources and talents brought by the worldwide collaborative networks, Film Power is fully capable of producing high-quality commercials and films abroad as well as in Mainland China, Taiwan, Hong Kong to meet the diverse needs of clients.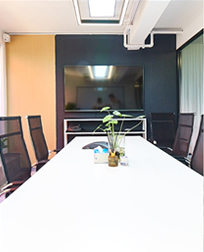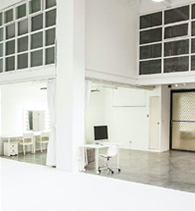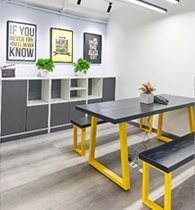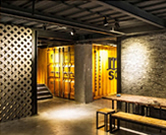 Film Power's strength in independent production is derived from the depth of its experience across years' overseas shooting and production, including commercials of TOYOTA models in Boston, Kao BIORE in Japan, SUBARU models in London and Gumma, Japan, Pininfarina models in Geneva, Switzerland and MAYA Coffee of Uni-President Enterprises Corporation at Mayan ruins in Guatemala, Central America, the farthest ground Film Power has set foot on and the best representation of Film Power's strength in overseas production. Film Power also has extensive experience assisting its overseas counterparts with their shooting in Mainland China and Taiwan and has gained numerous approval and high praises from its overseas counterparts, represented by its participation in filming Lin Tea of ASAHI in Guangzhou, HAOMIAN noodle of HOUSE Foods in Beijing Forbidden City, computers of HITACHI and sportswear of MITSUNO in Shanghai, Japan Airlines in Hangzhou and other cities. 
Advocating diversified development, Film Power established the department of commercial print ads in 2016, covering a total area of 1,000 square meters. Film Power invites outstanding print media photographers to join it and equips them with professional photo studios. With the full range of photographic apparatus and professional teams involving skillful designers and post-production talents, Film Power provides one-stop service for a variety of clients including General Motors, Volvo, Jeep, Samsung, Coca-Cola, Gucci, Ferragamo, Bulgari, etc. and has gained good reputation for its portrait photography and product displays.